Article: The Only Wireless Bra You'll Ever Need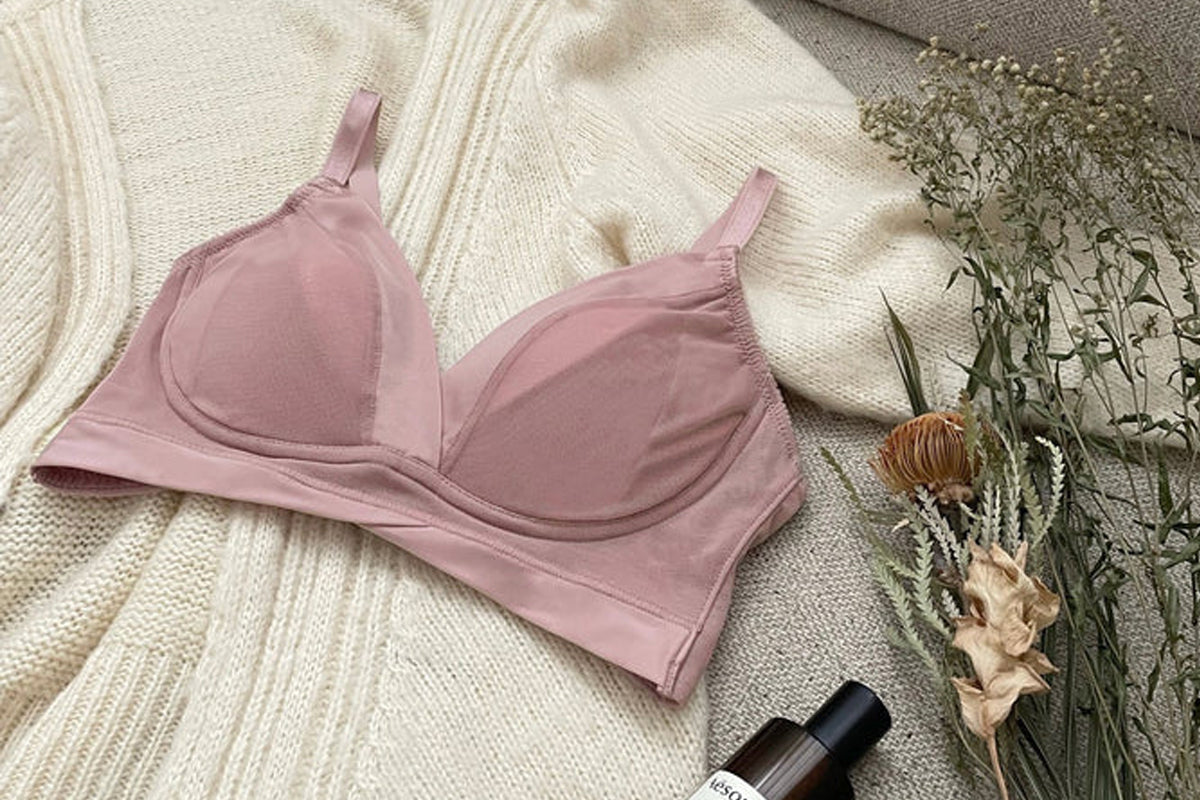 The Only Wireless Bra You'll Ever Need
Give Yourself a Hug with the Bradelis "Hug Me" Wireless Shaping Bra 
Ladies, what if there was a single Bra that met all your needs and you could simply wear it without giving anything else a thought. For most of the wireless bras that you've tried, did you ever feel there was not enough support? Or your breasts just kept getting wider and saggier? We have a solution - a wireless shaping bra that actually works! 
Whether finding a bra for the right occasion or needing it to contour to your own shape to address your personal fit concerns ( Wide apart Breasts, sagging etc.), when it comes to Bras, there literally hasn't been a one bra fits all approach … until now.
The Bradelis Hug Me Wireless Shaping Bra is the ultimate solution in providing both Comfort & Support. What really makes this Bra so unique, in addition to its patented technology, are the combination of features offering incredible versatility. These features combine fit & comfort in an elegant design that has been developed over years taking into account each of our loyal customers' feedback and scanning our archives dating back decades on what would constitute an ideal Wireless Bra.
The Hug Me Wireless Shaping Bra is constructed with meticulous attention to detail that is the hallmark of Japanese craftsmanship, whilst embracing a modern style inspired by New York City, both of which constitute the ethos of Bradelis.
Our Design Engineers traveled extensively between New York & Tokyo, tested, developed and took apart countless Bras, interviewed expert Bra fitters and always kept in mind a universal rule - no two pairs of breasts are alike.
Before arriving at a consensus on why the Bradelis Hug Me Wireless Shaping Bra is ideal for you, it's important to review the concerns most women have when selecting a Bra.
Fit, Fit & Fit! 
What constitutes a poorly fitting Bra? 
Every woman has her own concerns when making the leap of trying on a Bra that will consistently offer comfort and something to feel good in. Each of these individual concerns are valid and justified. A poorly fitting bra induces a range of issues including gappy cups, itchy tags, pokey underwires, falling straps and a too loose / tight band that just doesn't fit right.
Lastly, extensive research has suggested that 80% women are wearing the wrong bra size! Wearing a wrong bra will not only ruin your natural silhouette, but furthermore cause other issues like sagging, widening breasts and over bulging back tissues. 
The Hug Me Wireless Shaping Bra belongs in the STEP-0 offering of Bradelis unique Step system  approach to fitting, which prioritizes an one of the kind Wire-free & holding experience that provides support to not just provide, a nice breast shape but maintain it too over an extended period of time.
Wireless Bras - Loving Without The Wire 
When it comes to Wireless Bras, the concerns are amped up a notch further, because Wireless Bras are supposed to be the de facto Comfort Bra offering for women everywhere.
Wireless Bras are the pick-up & go for most women who seek comfort and convenience. But that doesn't mean any wireless bra will get the job done.
A no wire bra needs to be lightweight enough for ease of flow and movement, not just for everyday wear but also to a certain degree for low impact activities like walks and light cardio. However, to fulfill the comfort aspect, most wire-free bras in the market are non-supportive and don't deliver a nice shape. You can't have everything right? Our Design Team decided to tackle that question and that's precisely why we designed the Heart Cup Series "Hug Me".
With travel resuming in a post Covid world, the ideal of packing light has not only gained momentum, but practically become essential to ensuring a safe trip where one doesn't have to wait around at crowded luggage carousels at Airports and wheel heavy suitcases while ensuring your mask is properly worn at all times. This inevitably leads to cutting down to the bare essentials with a single handbag, which obviously cannot accommodate a whole wardrobe of Bras. 
The Bradelis Hug Me Wireless Bra is so durable, it'll be the only Bra you'll need, even for long haul trips. One of our customers easily made do with the Hug Me as her solo Bra for the entire duration of her entire two-week honeymoon.  It helped that she chose it in the highly versatile Nude Beige shade, compatible with any outfit and color offering so as not to restrict one's own style or requirement to dress such as in a sheer dress at a romantic dinner by the beach.
And these days, one never knows with an erratic social climate when they can head into a store and leisurely try on Bras without compromising their safety. The durability of the Hug Me allows one to comfortably order it online from the comfort of your home without getting too caught up on the sizing.
The Hug Me Wireless Bra is also ideal for sustained support when working from home as so many of us can attest to these days with Video Calls. All the usual caveats of pinching & digging are removed thanks to the highly thoughtful design.
What Makes the Bradelis Hug Me Wireless Shaping Bra Stand Out. 
Comfort, Style and Support in a single package

Patented design

delivers extraordinary shaping function through wire free

Helps maintain a natural and elevated silhouette

Versatile enough for different occasions and environments
There are Wireless Bras, and then there's the Bradelis Hug Me Wireless Shaping Bra. A cut above the rest owing to a plethora of features that have been painstakingly implemented to ensure you get the best fit possible.
Patent Technologies That Takes Away The Pain of Ill Fitting Bras  
Thanks to the patented Arched Panel and "Beauty Wave Cup" features, the cups move freely with your body, providing the best shaping function available. Eliminating prevent unsightly and uncomfortable bulges that can become worse over time when the wrong Bra is worn extensively. The not-to-found-anywhere-else special design brings in breasts from 3 directions, creating a natural 3D Silhouette, helping to bring your bust to the center to give you a natural yet elevated shape.
Moreover, the soft mold cups are light and comfortable, making this bralette perfect for everyday wear. With its triple support layers of special panels that lift your bust seamlessly, your bust has never looked better. There's even a side support panel for that all important and much needed extra coverage.
Thoughtful Design Details that Deliver 
And to top it all off, the uniquely placed Lift Up Loop holds your breasts firmly in shape without any annoying wires. In addition, dual straps for different size categories ( S-M / 13mm & L-3L / 16mm) provide further customization that enhances comfort specifically for your size. The thickness of the pads too are structured as per your size, gently balancing the ideal amount of push-up catering to your requirements.
The Bradelis Hug Me Wireless Shaping Bra has been meticulously engineered in Japan and designed to achieve a harmonious balance of beauty, comfort & function that will remain as a favorite in your wardrobe for years to come.
Go ahead, #FindABetterFit and learn more HERE.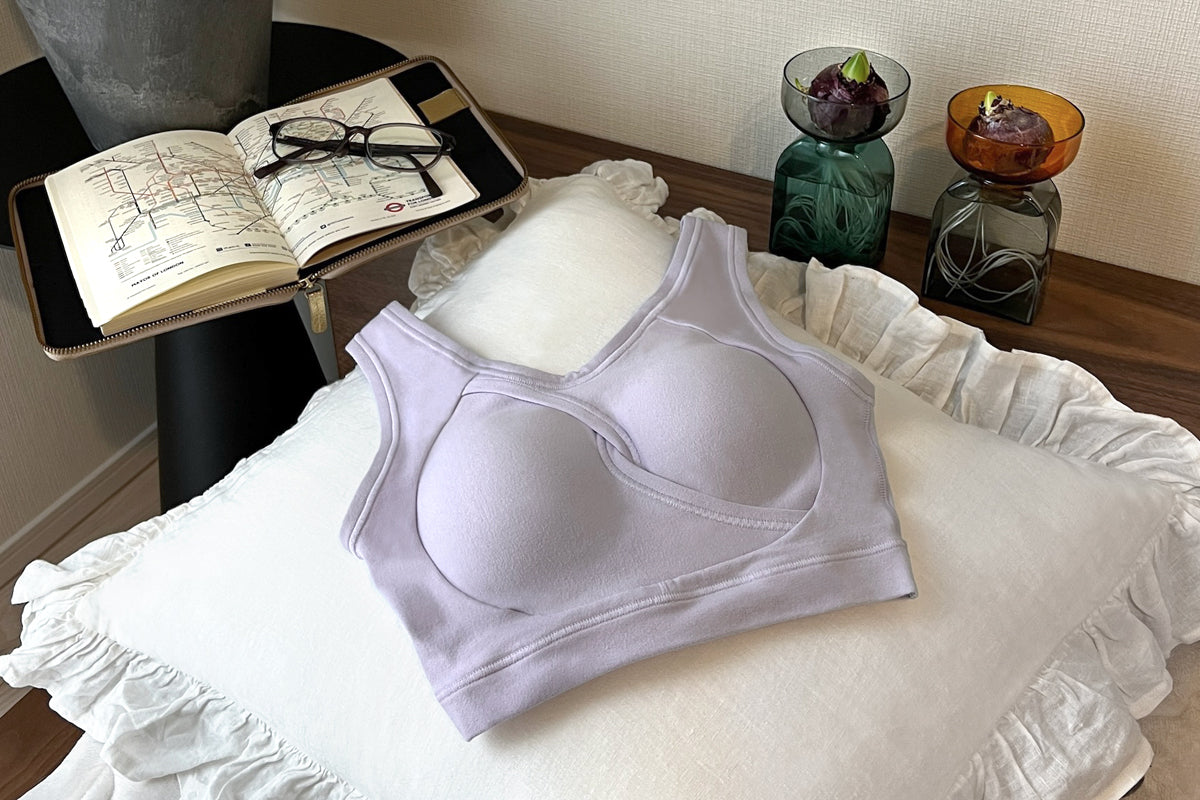 Bradelis Sleep Series range of sleep bras and loungewear. A harmonious balance of function, comfort & luxury. 
Read more