The Bradelis Shaping Step System
"Women can be beautiful anytime, and anywhere."
Bradelis strongly believes that all women are beautiful at all times. We hope to support every women in discovering their potentials and achieving their "ideal selves".


Shaping bras, also known as shaping or contouring bras, are undergarments designed to provide support, lift, and enhance the shape of a woman's breasts. They are typically constructed with special features and materials to create a desired silhouette and improve the overall appearance of the bust.


Underwear Establishes Your Body Shape's Foundation 
Many women do not know that continue wearing ill-fitted lingerie, such as wearing a wrong size bra or a bra that does not fit your breasts' shape, is one of the major reasons the natural body shape gets out of shape.


What is a WRONG bra?
There are so many signs that tell that you are wearing the incorrect size or style.
underband size too tight
underband size too loose
cup size too small
cup size too big
shoulder straps keep falling
underwire digging
underband keeps riding up
overflowing tissues from the cups
gapping on the cups
underarm bulges
back bulges
breast shape goes saggy even if you did not give birth
breasts growing wider and wider apart
breasts not centered and no cleavage
etc.
If you tick one or more of the above signs, then it means you have not been wearing the correct underwear for your body.
Our concept is that by wearing the right bra at the correct position, your breasts can achieve the "golden triangle", which is the ideal breast position.
Furthermore with our functionally designed bras and scooping method, the excess back and underarm tissues that was overflown from wearing the wrong bra can be shaped back into the breasts area, thus not only creating a slimmer silhouette but also establishing the foundation for a natural and beautiful breast shape.
The goal is to deliver a beautiful breast shape even when you are not wearing any bra. 


With that in mind, Bradelis developed the
step system
, aiming to help every women
step by step
 and learn the correct way of wearing the RIGHT bra. As well as to improve some of the breast shape concerns that women mostly have - sagging, underarm and back bulges, and breasts having no volume.
If you want a natural and beautiful breast shape, it is recommended that you start now - the earlier you realize, the easier your breast shape can be improved.
Step 0 Wire-Free & Hold
Step 1 Scoop & Shape
Step 2 Push-Up & Plunge
Step 3 Lift & Contour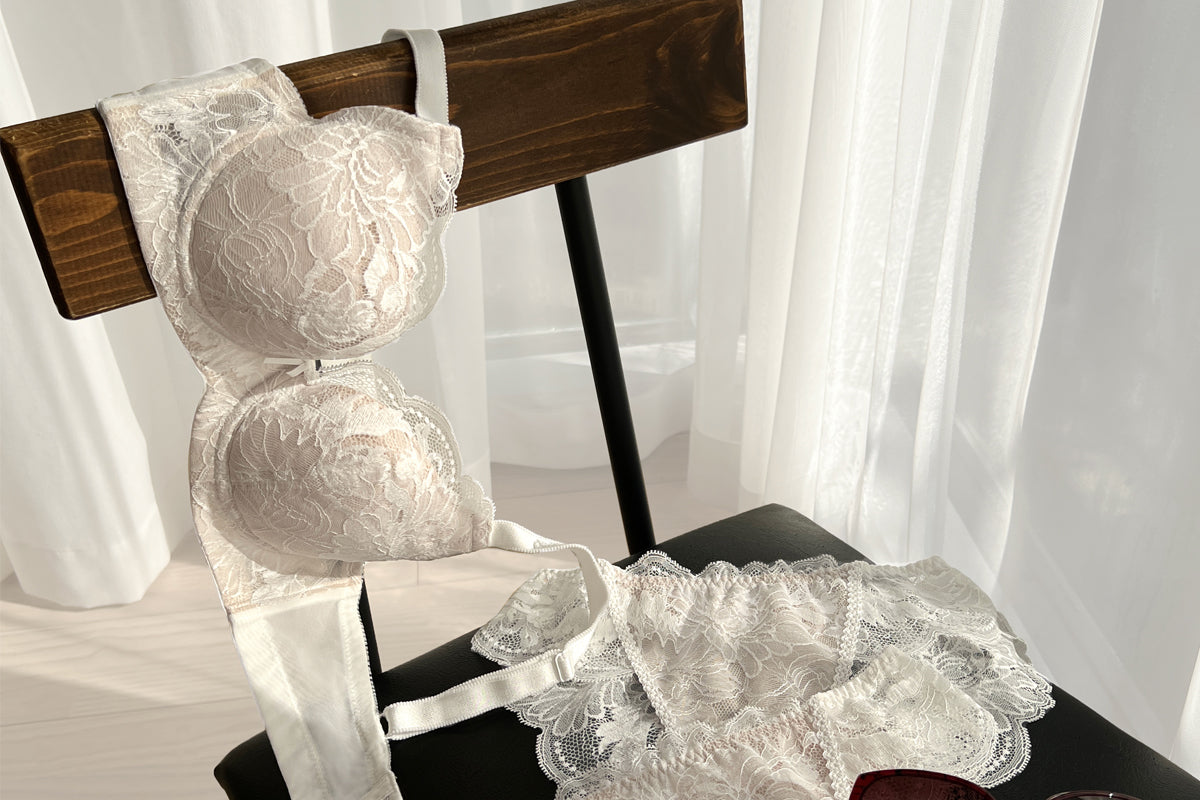 When Should You Replace Your Old Bras?
Main Takeaways Question 1 : When should I replace my old bra? Answer: It is recommended to change your bras every 3 months. Question 2 : How do I know when to buy new bras? Answer: Check if your br...
Read more