Bradelis New York : A Bra Fitting Journey from New York to Japan
"I did not know what true lingerie meant until I experienced my first bra fitting session."
Akiyo Hirakubo (Left), in USA with her College Friend.
As a young twenty-something in Osaka, I had no idea that underwear was something that could have such a powerful impact on women; not just physically on our bodies, but as a part of our entire sense of identity. Admittedly, Japan in the 1980s did not have such an individualist culture, where women could, or even should contemplate the most intimate piece of garment in their possession with such a personal sensibility. Even sizing was not up for discussion. You just wore what was available in-store without knowing if the size was even remotely right or not for yourself. Thankfully, a change in my perception was just around the corner, albeit a far corner - across the world.
While I was studying abroad in the United States, I noticed that my College friend wore baggy panties one day and sexy lace thongs on another day for when she had a date, I was really surprised by this. The fact that a woman would exercise variety in her undergarments too as part of the foundation for her dressing choice was revolutionary to me at the time. Slowly, I was ushered into an alien concept - that people could actually decide upon their innerwear based on TPO (Time, Place and Occasion)
Seeing how surprised I was, the following week my friend brought me over to an underwear shop, where once again I was amazed, but this time for personal reasons -  I finally got my very first "cleavage" on the first try with their professional fitters. I realized right there and then that I had been wearing the wrong bra and size since … always. That was when I noticed the knowledge gap in Asian and Western culture on body and beauty aesthetics, and the yearning to share and apply these new findings back in my home country started to bloom.
My whole studying abroad experience awakened me with an abundance of culture shocks and thanks to these, I was able to absorb new cultures and improve my understanding of the different facets of beauty and how it can be universal and personal simultaneously. As my experiences grew, so did my passion and interest for lingerie, until I could no longer operate as just an observer to my discoveries; I was inspired to create my own brand, hoping to share the same exciting revelation with women everywhere. At the time, Japan was known world over for precision and exquisite attention to detail across all facets of commerce. It struck me, that if I could merge intricate Japanese craftsmanship with an individualistic NYC Style that was adored world over, I could really create something… special.
Akiyo in Osaka Headquarters & Bradelis New York Boutique
And that's how I started my own lingerie brand. To spread the "BRADELIS Beauty" awareness, I started my own company Gold Flag Ltd. 30 years ago in Japan and established the lingerie brand "Bradelis New York", incorporating New York aesthetics with Japanese innovations and craftsmanship. Bringing in the idea where everyone can enhance their beauty without sacrificing comfort, my team and I applied the ethos to combine comfort, function & style, and specialize in a unique step system called "BRADELIS STEP123" for body shaping. By using specially designed technologies and fitting techniques, we have developed ways to improve concerns caused by wearing wrong underwear, both bust and bottom.
The daunting fact is that a lot of women till date do not realize that they are wearing the wrong bra. Numerous studies have informed that breast tissues have memory and can be shaped accordingly to your daily habits.  Not only does wearing a wrong bra cause discomfort, it also misshapes your breast tissues, causing acceleration in issues such as gapping, sagging and excess tissues bulges. If you have given birth and breastfed, I bet you will agree with me that breast shapes can change in dramatic ways. That is why the right underwear and breast maintaining habits are so important from the start. Same idea with skincare, our breasts also need protection and care, otherwise just like wrinkles and sagging on the face as you age, our breast shapes also distorts based on the same principle when you do not apply proper care.
I believe confidence in a woman enhances her beauty multifold. And comfort plays a substantial role in exuding confidence as we go about performing tasks in our daily lives. Using shaping lingerie to achieve a better fit, I hope to convince everyone that they have the ability to achieve their "ideal" body shape, in turn bringing out their inner beauty as well. After years of research and experimenting, we came up with a solution which was Bradelis New York, the Brand as it stands today– to bring out your authentic beauty. 
Integrating the concepts of foundation and decorative undergarments, my goal is to continue to create stylish and high quality foundation garments. In the old days, foundation garment always looked like "grandma" underwear, but with Bradelis New York, we want to show our customers that women can achieve their own "ideal body" with beautiful lingerie. Hoping to recreate for others the same excitement I had experienced when I was young and discovered my own ideal Bra, we constantly put emphasis on fitting techniques and product development, so as to provide customers with something akin to a professional consultation experience, in order for them to find their own ideal fit. 
Akiyo with her husband (left) and her twin boys
The journey of starting a business was not easy at all, especially after being married and having twins at 40 years old, I had to juggle between a long-distance marriage, motherly duties and managing and building the business. Frankly, the challenging circumstances pushed me to the limit, but even in this instance, something good came off it; the realization to balance between work and family for a working woman. I had to do right by my team and build a culture that valued them as people. For the longest time, our company, which consists of 90% women, has had very carefully crafted policies that values women's rights, and promises that they get enough rest & recuperation before returning to working with the team after pregnancy. Specifically, all of our female staff members are entitled to a yearlong maternity leave with benefits.
Speaking of challenges, as one of the more intricate segments of the fashion industry, the lingerie business has always been extremely competitive. Facing increasing material costs, labor costs and strict quality control are only a small part of the challenges this highly specialized apparel business has to face. Lingerie is especially delicate in its construction and consists of many tiny parts that all play a role in providing women with comfort and sensuality. it requires real skilled craftsmanship and specialized knowledge to create the perfect bra. Especially with lingerie being an intimate item, even a 1mm difference or a single patch of poor quality of fabric can easily compromise the fit and allure of the garment. With that in mind, lingerie business need to pay careful attention on the material selection, customers' needs, that too while keeping pace with the ever changing trends. We here at Bradelis strive to do all that too with an added dose of Japanese culture - providing customers with the best hospitality, while catering to their most basic and intimate needs and desires.
With the help of advanced technologies and modern trends, many opportunities & challenges alike have opened up for the lingerie business. Finding a bra size can now be done easily through virtual size calculators. Our in-house developed #findabetter fit quiz is a testament to this convenience, and our customers can enjoy the comfort of online shopping with a sense of ease thanks to it. However, at the same time, because functional lingerie requires certain awareness and a right fit, this challenges us to come up with creative ways for communicating with our customers. Recently we have launched an application which makes online consultations possible. This helps with teaching customers how to properly measure their sizes and the correct way of wearing our bras for achieving the shaping function. These enhanced services allow us to offer a personalized shopping experience from our boutiques without our customers having to even be physically present and the results have been overwhelmingly positive.
Due to the development of fast fashion trends and habits, people often neglect quality over price, and this has allowed many new lingerie competitors to pop up whilst offering substandard service and products. On the bright side, emerging new brands have helped the lingerie industry raise customer awareness and interest, marking a steady growth for the lingerie section in market share. Lingerie is no longer only used as just inner clothing, but has now grown with diversified categories such as shapewear, sports, wireless, maternity, sleepwear to name just a few of the sub categories. Also with the recent covid-19 pandemic enforcing a lifestyle change upon all of us, online shopping has become more frequent and accessible, thus creating more open opportunities for online branding and innovative new ways to communicate with customers, both old and new alike. A new brand can easily gain thousands of followers in an instant with the right viral strategy and offering, compared to the old ways of promotion where by the time the brand or product was discovered, the trend had already passed.
Akiyo in New York City
In summary, starting a business is never an easy task, but if you have an unyielding passion for it, the journey is certainly worth it. I am so grateful for my loving family who supported me all along, my company staff who endured hardships with me and most importantly, our loyal customers who have always been our pillars of motivation. 
Personally, I believe the most important mindset in maintaining a business is to stand firm with your business goals and always be willing to embrace new challenges. Our brand's primary mission has always been "to share happiness by giving." With positive thinking come positive outcomes, I believe that when your business holds good intentions and if everyone involved acts genuinely based on that, ultimately it will turn into a good business, always.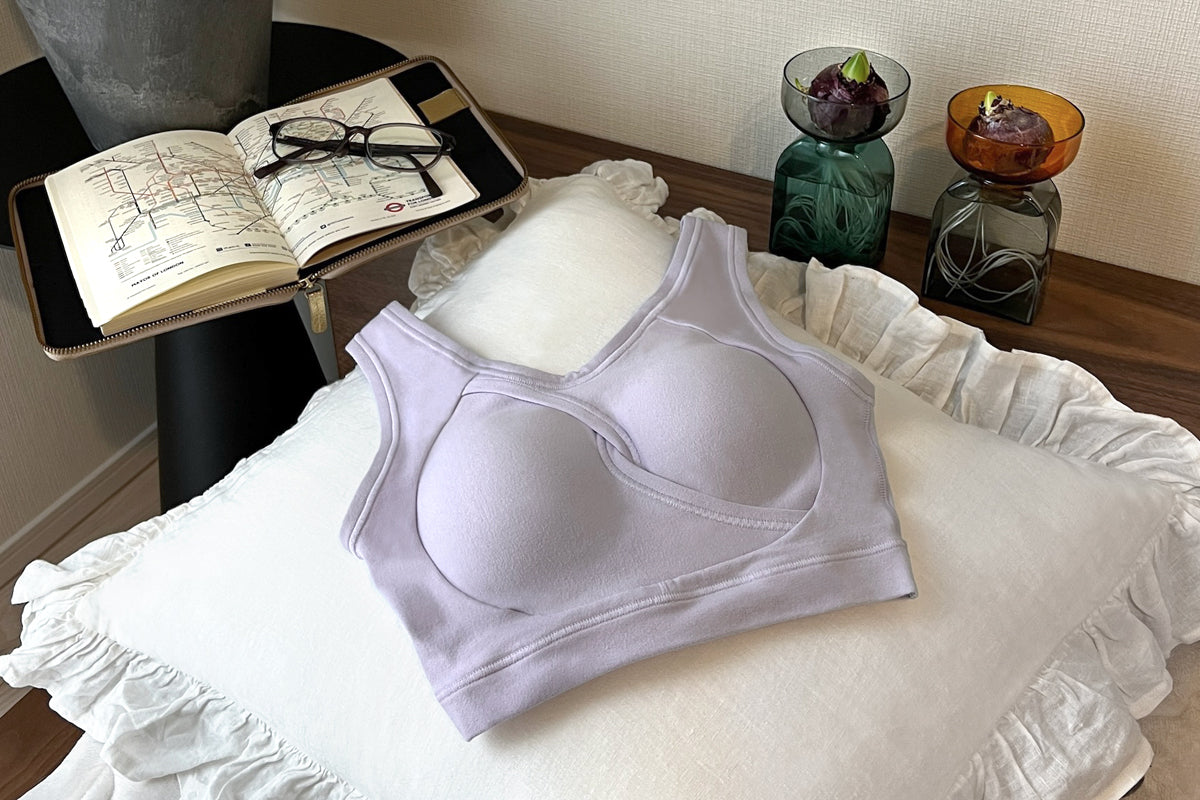 Bradelis Sleep Series range of sleep bras and loungewear. A harmonious balance of function, comfort & luxury. 
Read more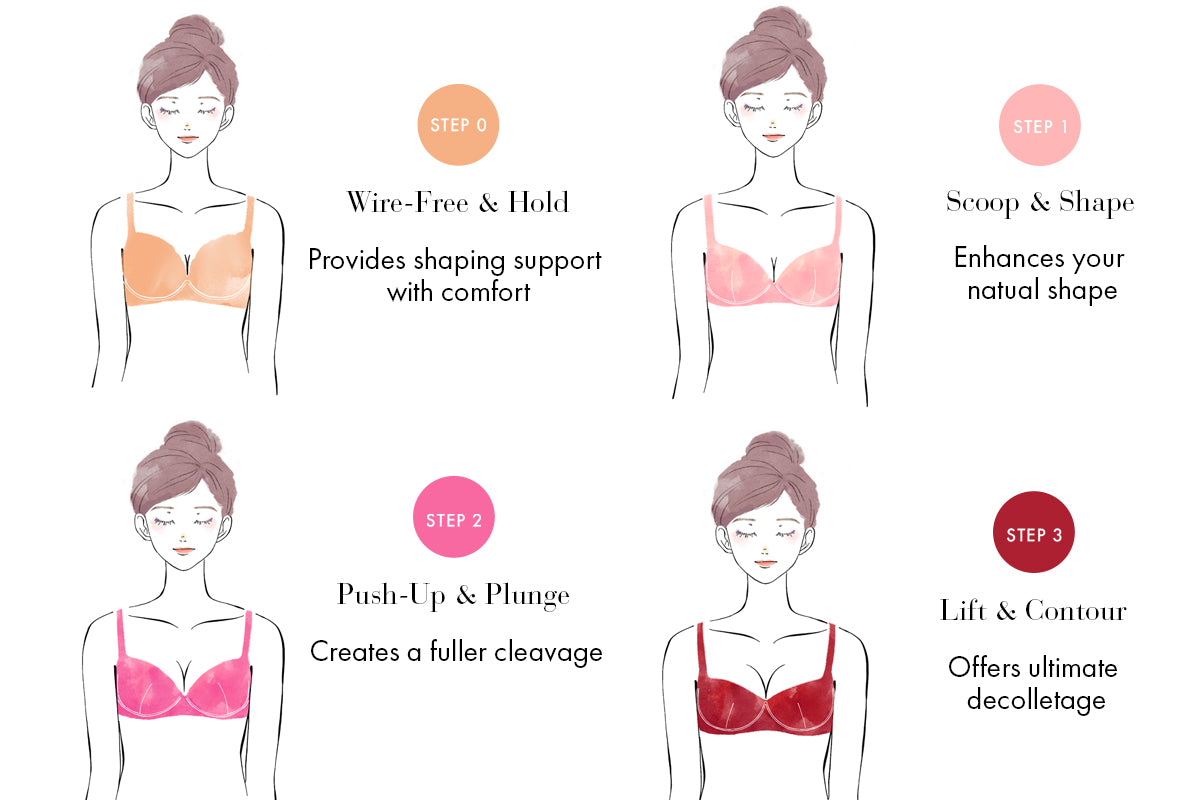 If you are purchasing from Bradelis first time, we recommend that you start with Step 0 and Step 1, which helps to enhance your natural shape and establish a foundation for a naturally beautiful br...
Read more